Volunteers Needed
Office: 206-330-0824
22608 Marine View Drive
Monday-Friday
9:00am-5:00pm

Cell: 206-698-1185
After 5:00 pm
Before 10:00 am
and
Weekends
Housekeeping
​Duties/Responsibilities entail: Light housekeeping of reception areas which may involve dusting, cleaning/wiping surfaces clean, vacuum reception areas twice a week. Clean bathrooms once a week.
Office Help
Duties/Responsibilities entail: Data entry, answer phones, letter development, make phone calls, make copies, mailing and other office related chores.
Social Media
Duties/Responsibilities entail: Post media related content daily. Update media related data. Communicate with persons responding to social media postings. Update website(s).
Marketing/Development
Duties/Responsibilities entail: Creating/assembling products, packaging, prepping merchandise for sale, making necessary phone calls related to your responsibilities. Secure complimentary items from corporate/small businesses/individuals to gift to members of the community, or for fundraising for the survival of the community center.
Sales/Procurement
Duties/Responsibilities entail: Phone sales for products produced,
designed/manufactured or purchased for resale for the Damascus Homes
Community Center.
Workshops/Training
Professionals needed in the areas of: Computer Literacy, Financial Literacy,
Mentor-ship, Entrepreneurship, Coding, Job Readiness GED, Arts/Crafts/Music and
Photography/Videography.
Please call: 206-330-0822
or
email
:
www.dhcc501c3@gmail.com
Thank you
We are Always Seeking a Few Good Volunteers
So if You Have the Time and Desire, Please Fill Out the Form Below
4To Donate Your:
~gently used household items
~household furnishings
~working vehicles
​~clothing​
~shoes
​
Please call:206-330-0824
Or email: www.dhcc501c3@gmail.com
Powered by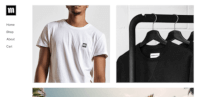 Create your own unique website with customizable templates.