About Us
Damascus Homes Community Center
is the brainchild ​
of Founder and President Biancco Gardner. 27 years ago, while residing in Atlanta Ga. Biancco was a high school student, and had seen and experienced many things that a number of high school students would find quite foreign and troubling. He mentioned to his mom, housing homeless people would be a great idea. He hadn't thought it all the way through, but he knew that no one should be without a nurturing and loving home.
It took him several decades, but now it is a reality.
Damascus Homes Community Center
is working vigorously to develop affordable shared housing for
Veterans, Seniors, Persons with Disabilities, Families and Young Adults between the ages of 18-24.
Unfortunately, the homeless population is not ceasing but increasing exponentially, and ignoring the problem will not make it go away. Statistics show that affordable housing in our communities is not forthcoming quick enough to house the thousands that find themselves homeless each year. Many of our civic, business and community leaders are tackling this epidemic, but your help is also needed.
Y
ou can help Damascus Homes Community Center to provide clean and safe housing for our homeless Seniors, Veterans, Persons with Moderate Disabilities, Families and Young Adults. They can also enroll and participate in Instructional Programming that includes: Computer and Financial Literacy, Entrepreneurship, Coding, Mentorship, Job Readiness, Art/Craft/Music Workshops, and Photography/Videography and other workshops added in 2019.
​Will You Help Us
​
Change a Life Today?
​Make Checks Payable to
:
Damascus Homes Community Center
22608 Marine View Drive S
Suite 100
Des Moines, WA 98198
To Donate Using Credit/Debit Card
Click the Donate Button on our Home Page and it will
​provide you with the required On-line Form
Thank You In Advance for Your Generosity
---
Powered by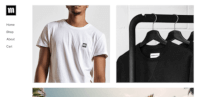 Create your own unique website with customizable templates.